May 1, 2018 / News
DCT® Featured in Denver Business Journal: Prologis buying Denver's DCT Industrial Trust for $8.4 billion
April 30, 2018
An Article on Denver Business Journal by Ben Miller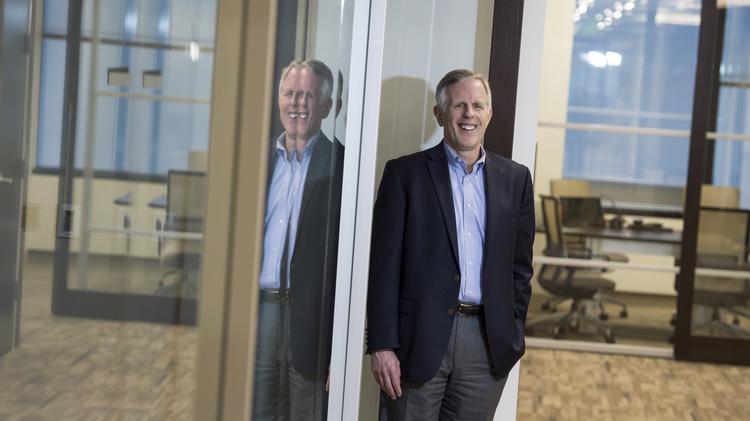 Philip Hawkins is CEO of DCT Industrial, which is being acquired by Prologis Inc. of San Francisco for $8.4 billion.  KATHLEEN LAVINE / DENVER BUSINESS JOURNAL
In one of the biggest Colorado deals in quite awhile, a Denver real estate investment trust is being purchased by a California firm for $8.4 billion.
Prologis Inc. of San Francisco will acquire DCT Industrial Trust Inc. (NYSE: DCT) and its 71 million-square-foot operating portfolio in a stock-for-stock transaction, including the assumption of debt.
As part of the deal, DCT shareholders will receive 1.02 Prologis shares (NYSE: PLD) for each DCT share they own.
As reported by the Denver Business Journal in 2016, Tom Wattles founded DCT Industrial in 2003 and appointed Philip Hawkins CEO. Hawkins led the DCT through an initial public offering in 2006.
"This transaction underscores the exceptional quality of DCT's portfolio, platform and customer relationships, which our talented team has worked hard to create," Hawkins said in a statement.
After the deal closes, Hawkins is expected to join the board of Prologis.
In June, DCT was ranked the 14th-fastest growing company in the state by the Denver Business Journal, with net income growing 89.28 percent between 2014 and 2016.
Back to all stories